Car Accident Passenger Lawsuits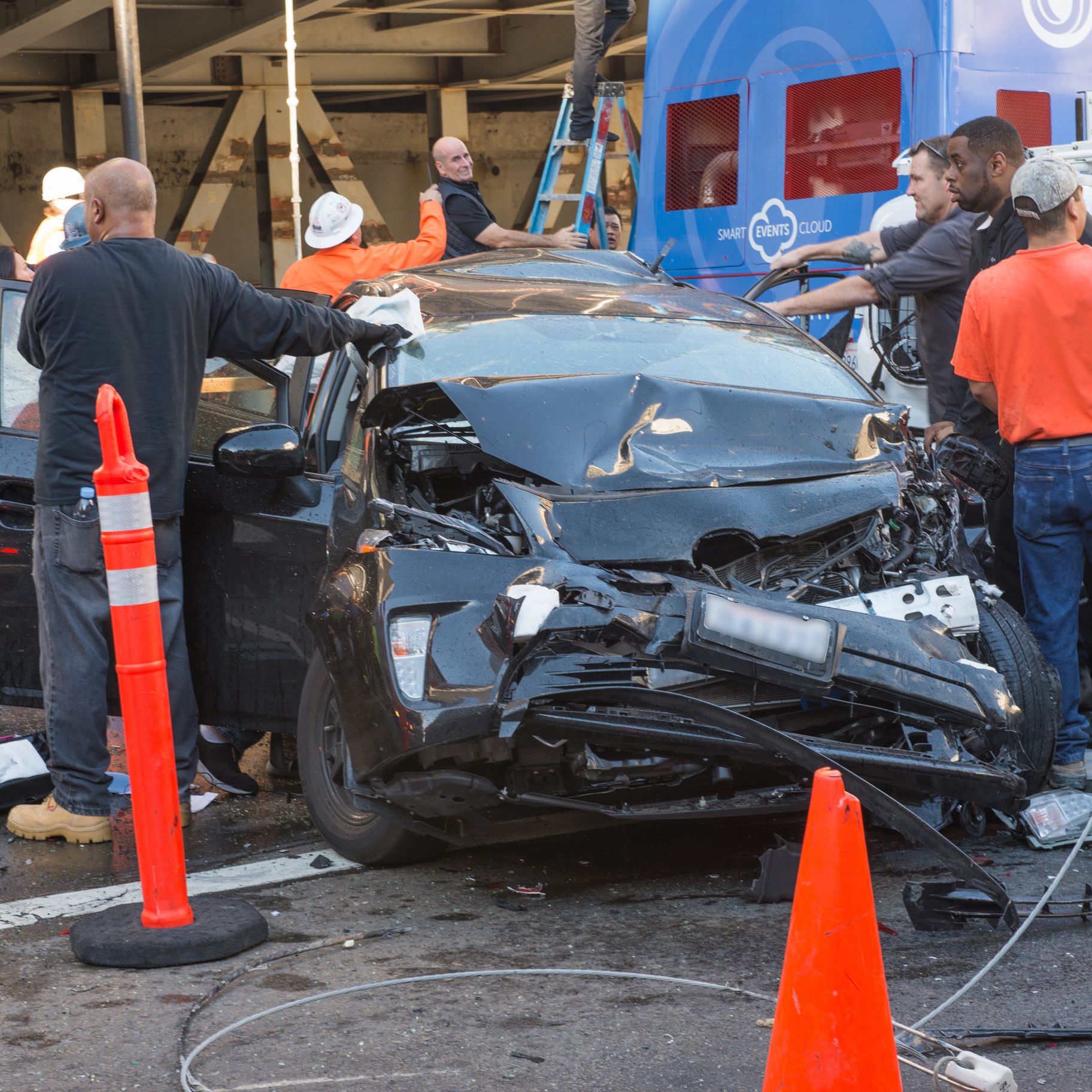 Serious auto collisions can have lasting effects on a person's life and livelihood. It can take months or even years to heal from their injuries, and some injuries may be permanent. If a crash was the result of someone else's recklessness or negligence, it's important that you speak with Kirkland, WA injury attorneys Matthew Quick and Elizabeth M. Quick. They have helped countless people who have been injured or lost a loved one in serious car accidents.
When we think of auto accident cases, we often assume that an injured driver brings about a lawsuit. Passengers also have the ability to file lawsuits against negligent parties. The Quick Law Group, PLLC team covers the basics of these matters.
Can Vehicle Passengers File Car Accident Lawsuits?
Yes.
Whether a driver or a passenger, the occupants of a vehicle in an auto accident can file a lawsuit if they were struck in a crash. This helps protect people who were passengers in a taxi, Uber, or Lyft, who may be injured as a result of the vehicle driver's negligence or another driver's recklessness. This also applies to surviving passengers in fatal collisions, and passengers in commuter vehicles harmed by a reckless driver.
Multi-Vehicle Collisions and Passenger Lawsuits
In multi-vehicle crashes, a passenger may file a lawsuit against any negligent motorists who were responsible for the collision. This includes the driver of another vehicle, multiple drivers of other vehicles, and possibly even the driver of the vehicle that the passenger was in.
For example, say that a tractor-trailer strikes multiple vehicles in a crash. Occupants in the other vehicles struck by the large truck may be eligible to file lawsuits for the injuries sustained and any hardships stemming from the crash.
Single-Vehicle Collisions and Passenger Lawsuits
In single-vehicle collisions, the nature of the accident will determine if the passenger is eligible to file a lawsuit.
If the injured passenger was in an Uber or Lyft that drives off the road, the passenger may file a lawsuit against the driver of the vehicle for their recklessness or negligence while behind the wheel. There might also be legal recourse for the driver of a carpool or ridesharing commute if that driver was negligent while operating the vehicle.
What If a Passenger Is Related to the Negligent Driver?
If the passenger of a vehicle is related to a negligent driver in an accident, they will usually not be able to file a lawsuit. In these cases, the vehicle passenger will typically be covered by the driver's insurance coverage.
There may be some exceptions to this, which is why it's crucial to discuss matters with a lawyer.
Proving Fault and Establishing Liability
As with any kind of collision lawsuit, proving fault and establishing liability in an auto accident is crucial for your case. By working with a skilled attorney, you will be able to understand your legal options and whether or not the evidence is in your favor. Your attorney can help you understand if a settlement is worth accepting, or if your case should proceed to trial. This understanding of the legal system and your rights can offer peace of mind as you attempt to recover and move forward following the collision.
Speak with Experienced Auto Accident Lawyers
To learn more about your legal rights and options following a serious collision, be sure to contact our team of auto accident attorneys. The lawyers of Quick Law Group, PLLC are here to help. You can reach our law firm by phone at (425) 576-8150.
Related to This